Trimble Announces Seamless Farm Data Integration with the John Deere Operations Center
August 30, 2016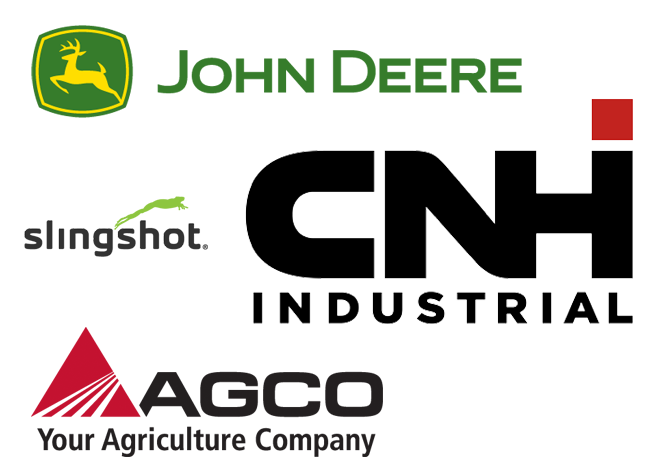 SUNNYVALE, Calif., Aug. 30, 2016—Trimble (NASDAQ: TRMB) is now connected with the John Deere Operations Center through John Deere's API services. This connection allows Trimble to enhance the value of its Connected Farm® and Farm Works Software® solutions—Trimble's web-based and desktop farm management solutions—by downloading as-applied and yield task data from Operations Center. The integration provides farmers the ability to make more informed decisions by sharing data across platforms to manage their information.
"Through this initiative, Trimble expands its data footprint in precision agriculture and continues to manage and collect data with a mixed fleet of vehicles and implements," said Darren Howie, general manager of Trimble's Agriculture Business Solutions. "Whether it's seed variety locations, fertilizer rates, or harvest data, our customers can now import even more valuable information on a timely basis and make decisions based on activities carried out by John Deere precision ag solutions."
"This new data exchange will save us a lot of time transferring files between the field and office, allowing us to use our farm data more efficiently. It's breaking down barriers that allow us to make decisions better and faster," said Doug Palen, a grain farmer in Kansas who uses Trimble's Farm Works along with John Deere solutions.
The connection between Trimble solutions and the John Deere Operations Center allows more accurate records, eliminates duplicate data entry and gives farmers a better understanding of their production costs. Data can be accessed online using Trimble's Connected Farm or from the desktop using Farm Works Software. From there, farmers can choose to share information with a trusted advisor to assist in creating fertility prescriptions, variable rate irrigation plans or other cost saving strategies.
Trimble's Connected Farm interfaces with other third-party platforms including: MapShots AgStudio® software, Raven Slingshot® system, DuPont Pioneer Encirca℠ services, and AGCO VarioDoc and AgCommand® systems.