Trimble Agriculture | COVID-19 
COVID-19 Response
As a global company with thousands of connection points worldwide, the safety and well-being of our employees, customers, and partner resellers are our top priority. We know your lives have been impacted by the ongoing COVID-19 (coronavirus) pandemic and we want to reassure you that Trimble can provide you with helpful resources for all of your operation needs.
First and foremost, we are open for business. Agriculture is an essential industry to keep the world fed at all times, good and bad. It is our duty to continue to support our farmers during this critical time. Beyond food, agriculture is also a key contributor to many other industries, including the transportation, textile, and service industries.
As such, essential support, operations, and fulfillment personnel are in place to respond to your incoming orders and support requests. Additionally, our Trimble Agriculture and Vantage Resellers are open for business to better support you at this time. To find contact information for your nearest reseller, use our reseller locator tool.
The Trimble Agriculture team is devoted to the continued success of everyone in our industry. It is crucial that our customers are supported during the ever-changing Coronavirus Pandemic.
Let us know how we can help. We will get through this together.
Trimble Agriculture
Contact a Reseller Near You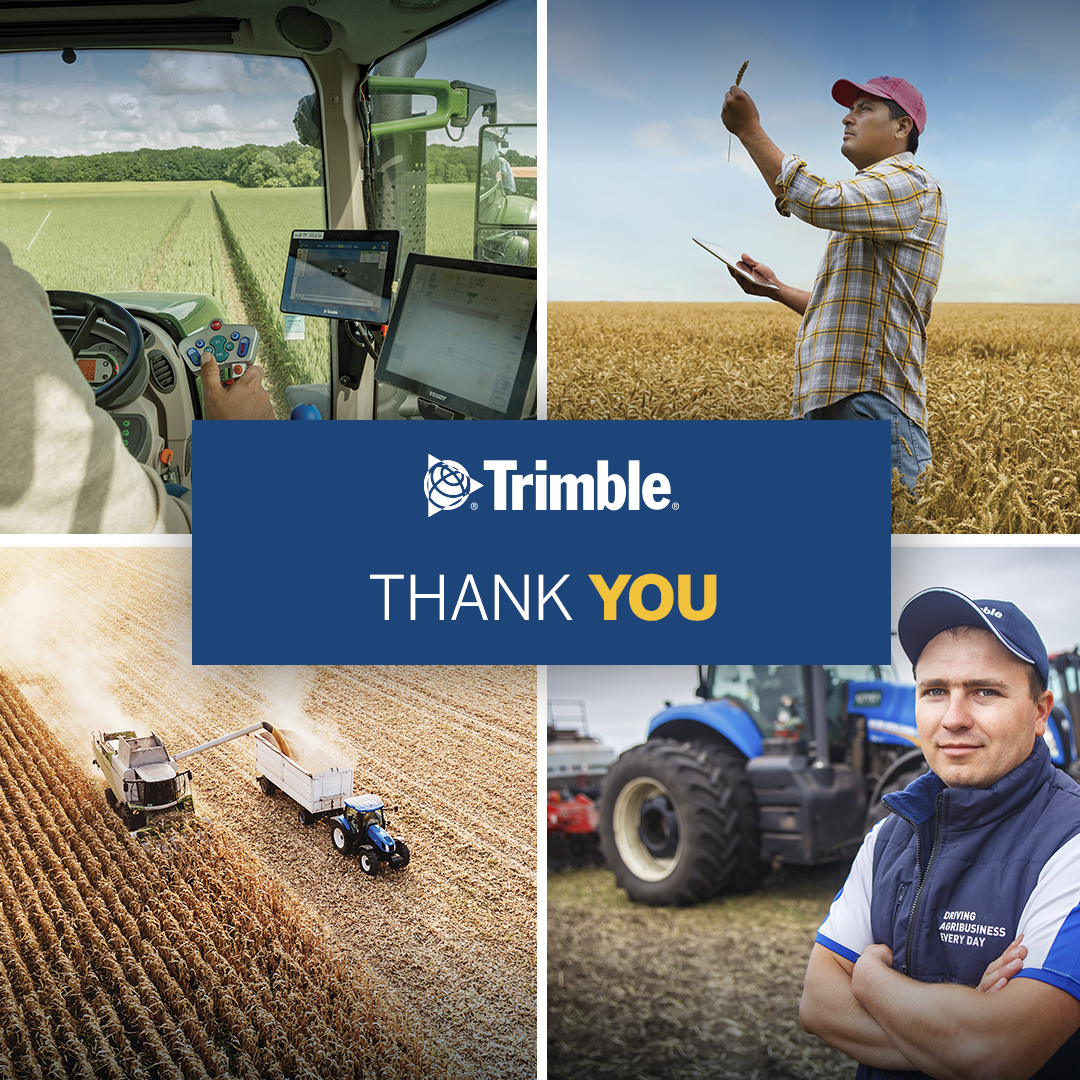 Stay Up-to-Date
As we continue to monitor and adjust to the ever-changing COVID-19 (Coronavirus) landscape, Trimble Agriculture would like to say thank you to everyone continuing to work for all of our benefit.
To keep up-to-date on how we're handling and supporting our customers during the Coronavirus Pandemic please follow the links in our 'Latest Updates' section below or our social media profiles: Facebook, Twitter, LinkedIn, and Instagram.
---
Latest Updates:
April, 14th – Read our most recent blog giving you 5 ways technology can help continue your work safely and efficiently. 
April, 1st –  For our partners, visit this resource page for more information, best practices, and suggestions communicating during these challenging times.
March, 30th – Read our most recent blog on the potential impacts on the Ag industry and how Trimble Agriculture plans to serve you during this time.
We know you are facing uncertain times. We want you to know that Trimble is open for business and is maintaining the guidelines set forth by the government to protect our customers, resellers, partners, and employees. We're still committed to improving your productivity in these challenging times while doing everything we can to keep everyone safe and healthy.
Trimble Agriculture