View and use vehicle data online
Once your vehicle displays are connected to Trimble Ag Software by serial number or through an API that shares data with your third-party account, your information is automatically pulled into the online account from your fleet activities. Our software uses spatial selection to look for matches between your data and our software, starting with the field name. If field names are different, Trimble Ag Software looks for a similar field boundary to assign jobs to the matching field.
At the farm level:
View vehicle profiles on the online dashboard

View vehicle location and working status on the online dashboard

View vehicle tasks on the online dashboard

Assign operator access and send operators to vehicles on the farm

Manage alerts for curfew, geofence, machine alert, ignition and rushing

View fleet utilization levels by time period, status, and alerts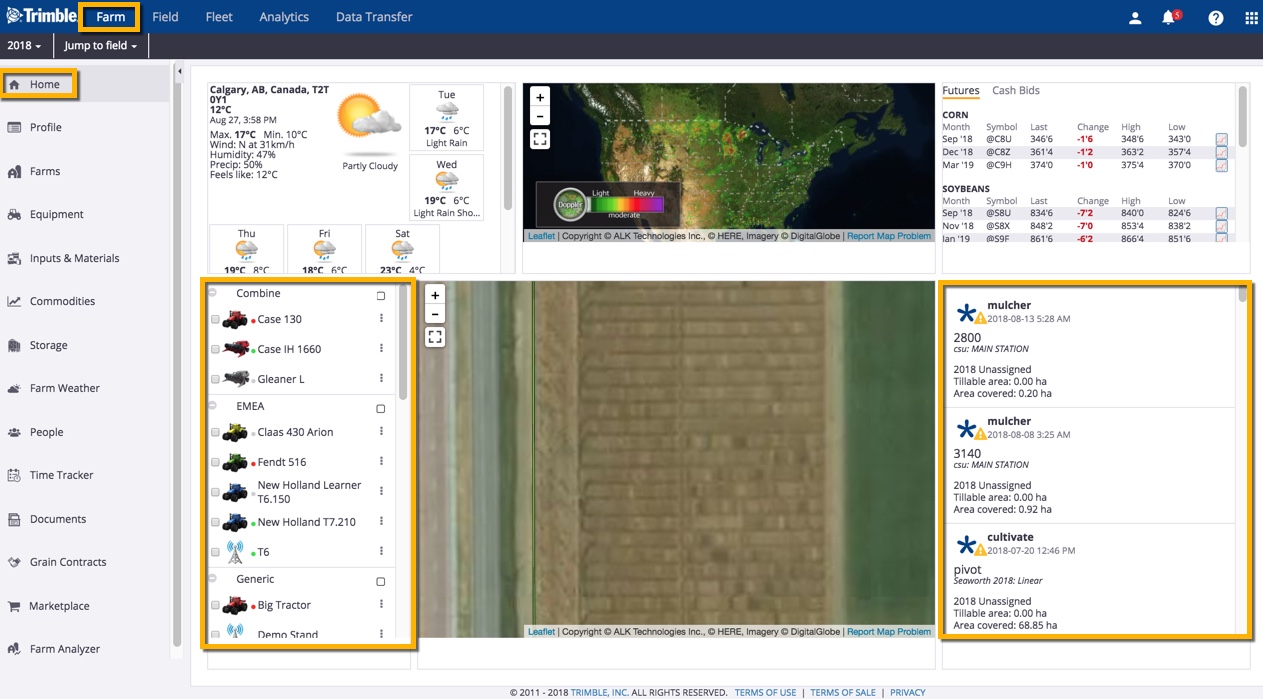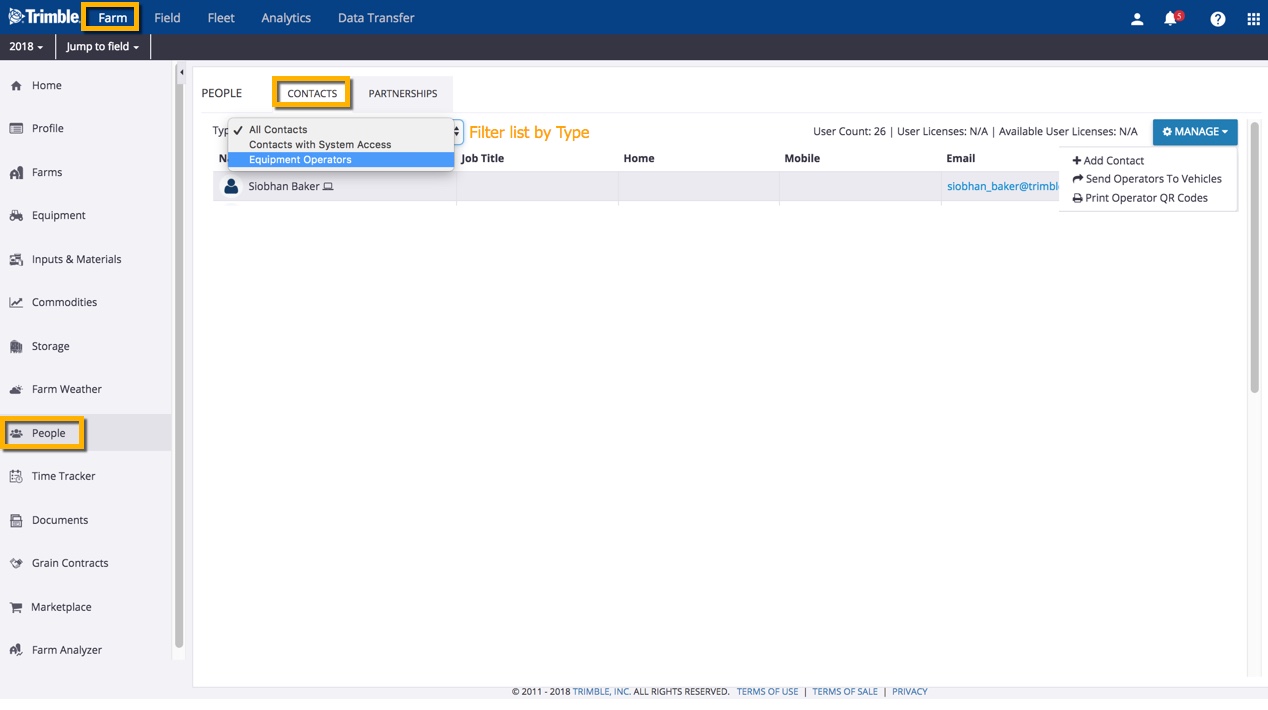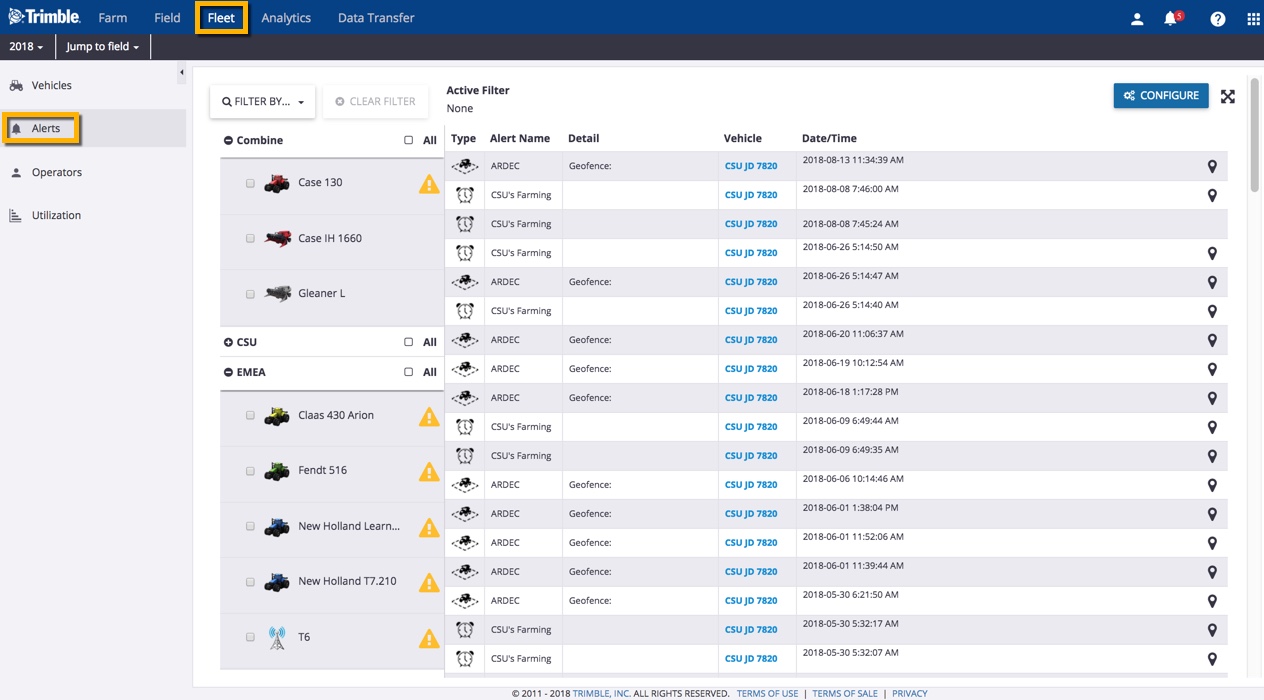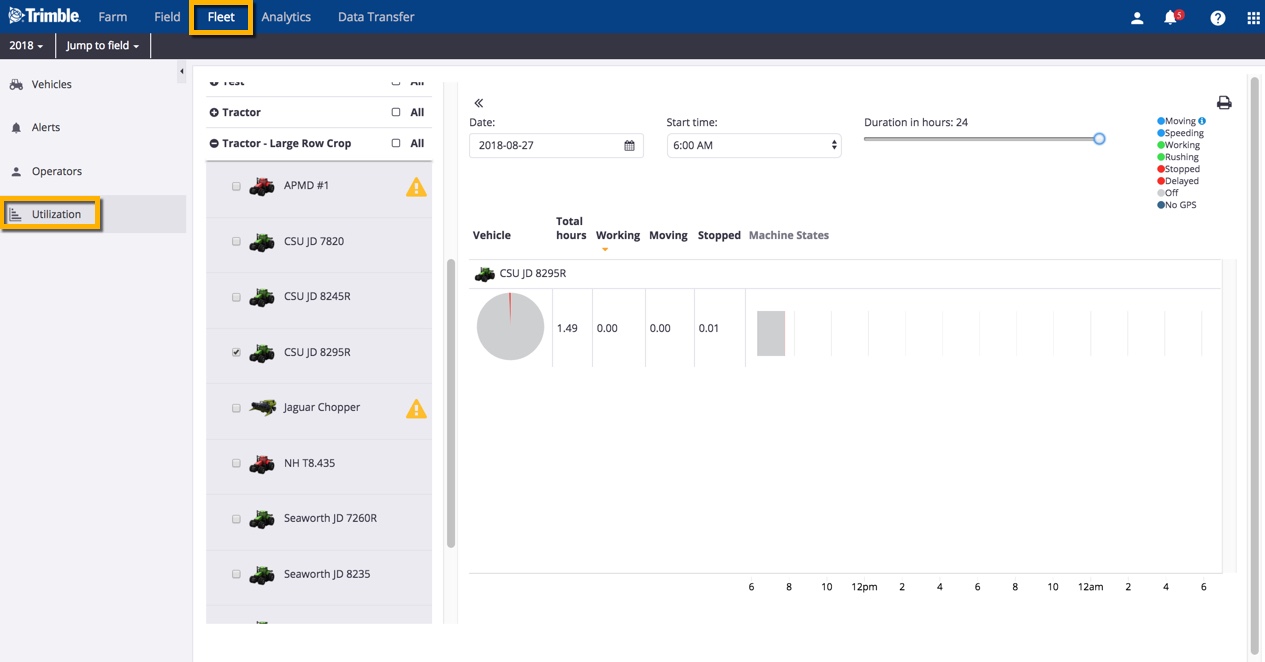 At the field level:
View task coverage maps
View locations for any vehicles at the field location
View and manage AgGPS or AgData.zip (resource) files
Export resource files from the online account to connected vehicle displays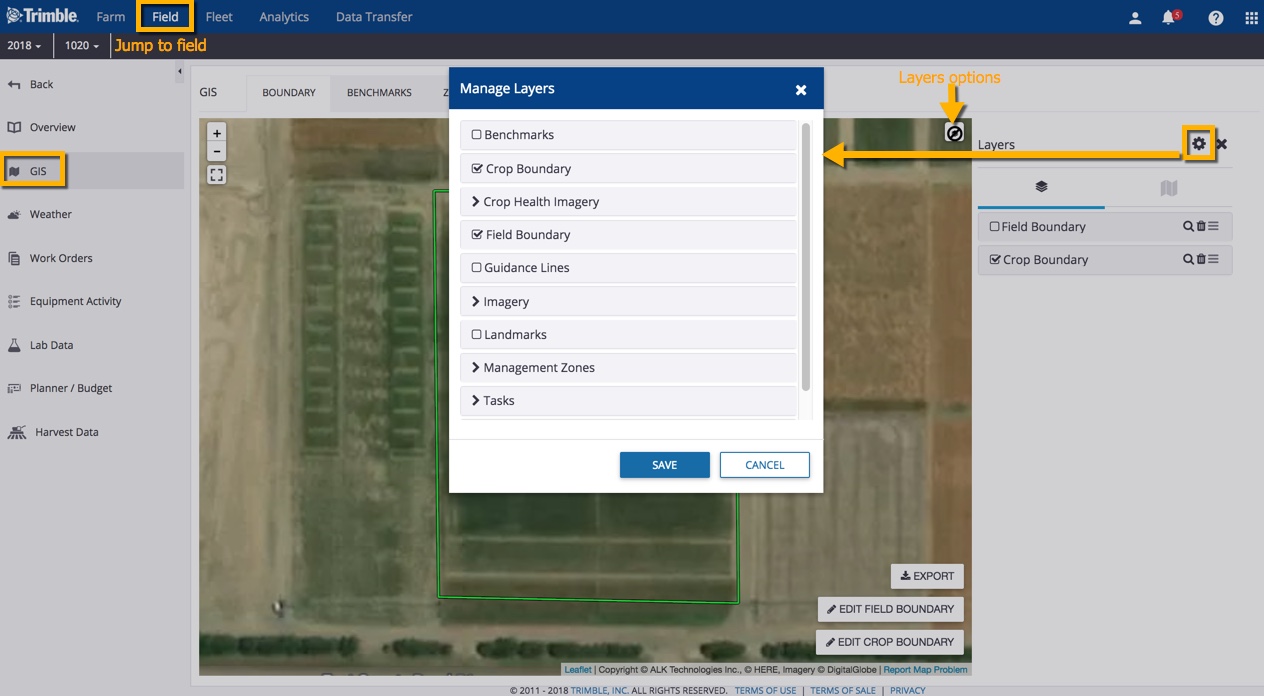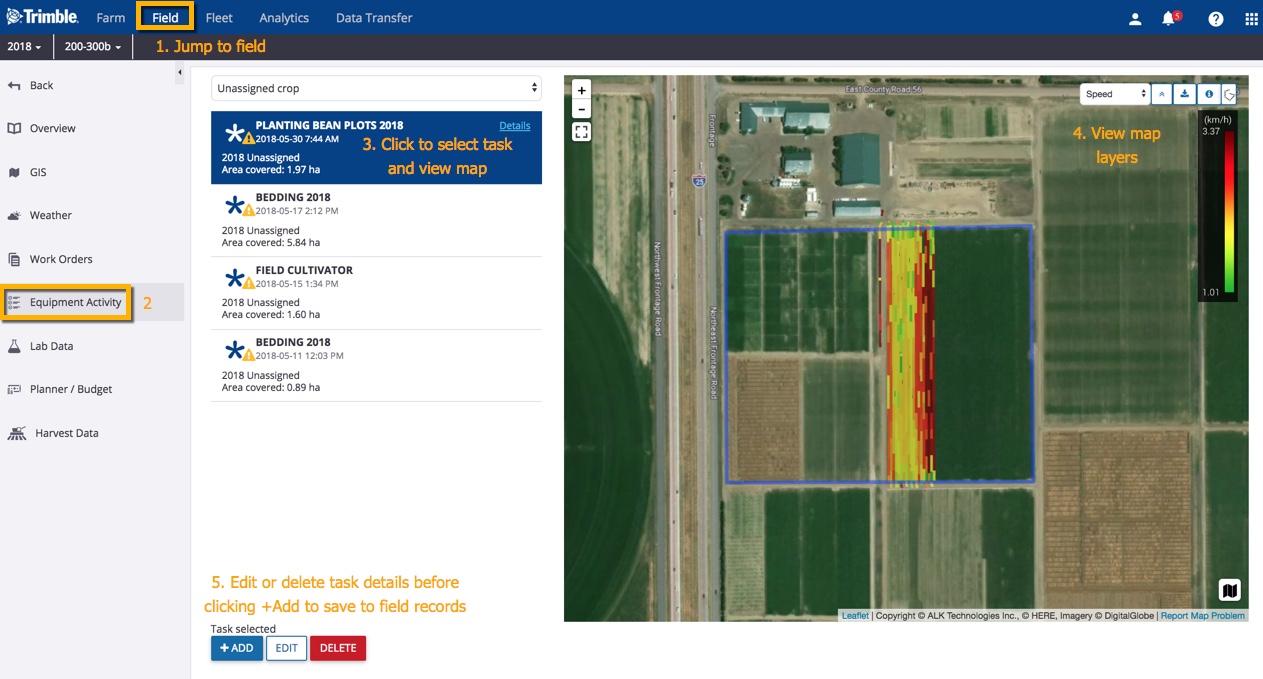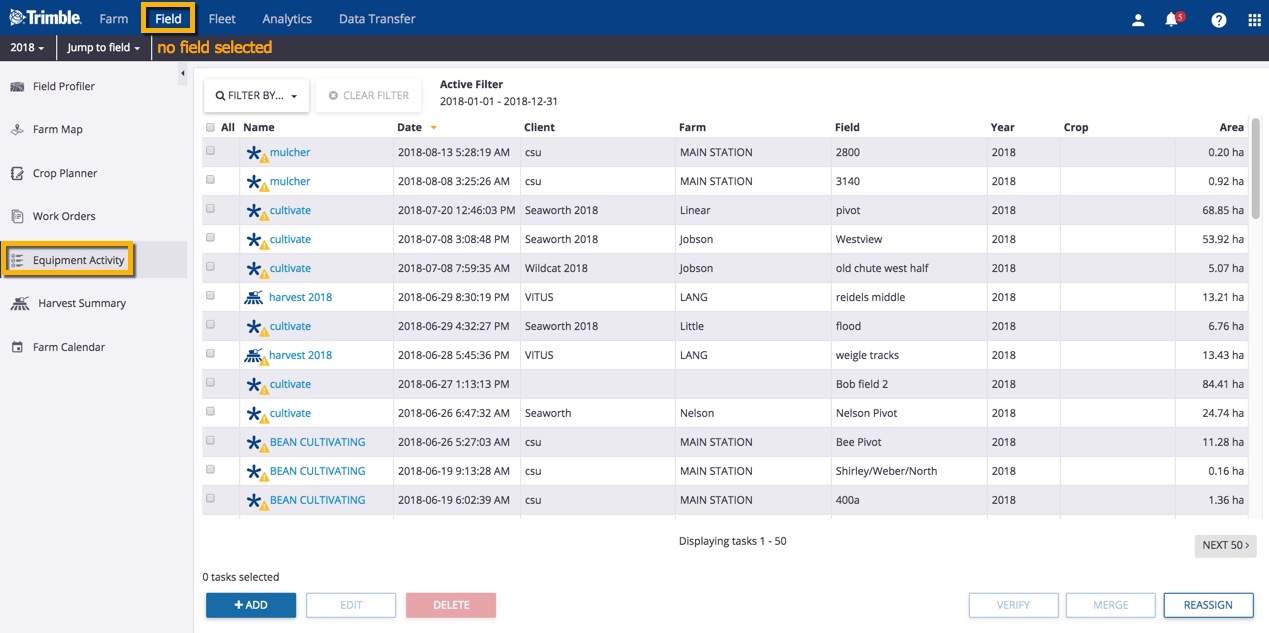 Learn more about data compatibility with Trimble Ag Software, and check out the full Fleet Management User Guide for more vehicle options.