Vehicle Monitoring – for the FmX Display and FmX Plus App
In the Monitoring tab you can select to send information about the vehicle speed to Fleet in the Trimble Ag Software. Any amount that the vehicle travels over this speed is reported as speeding.
From the Configuration page, select Autopilot (Vehicle):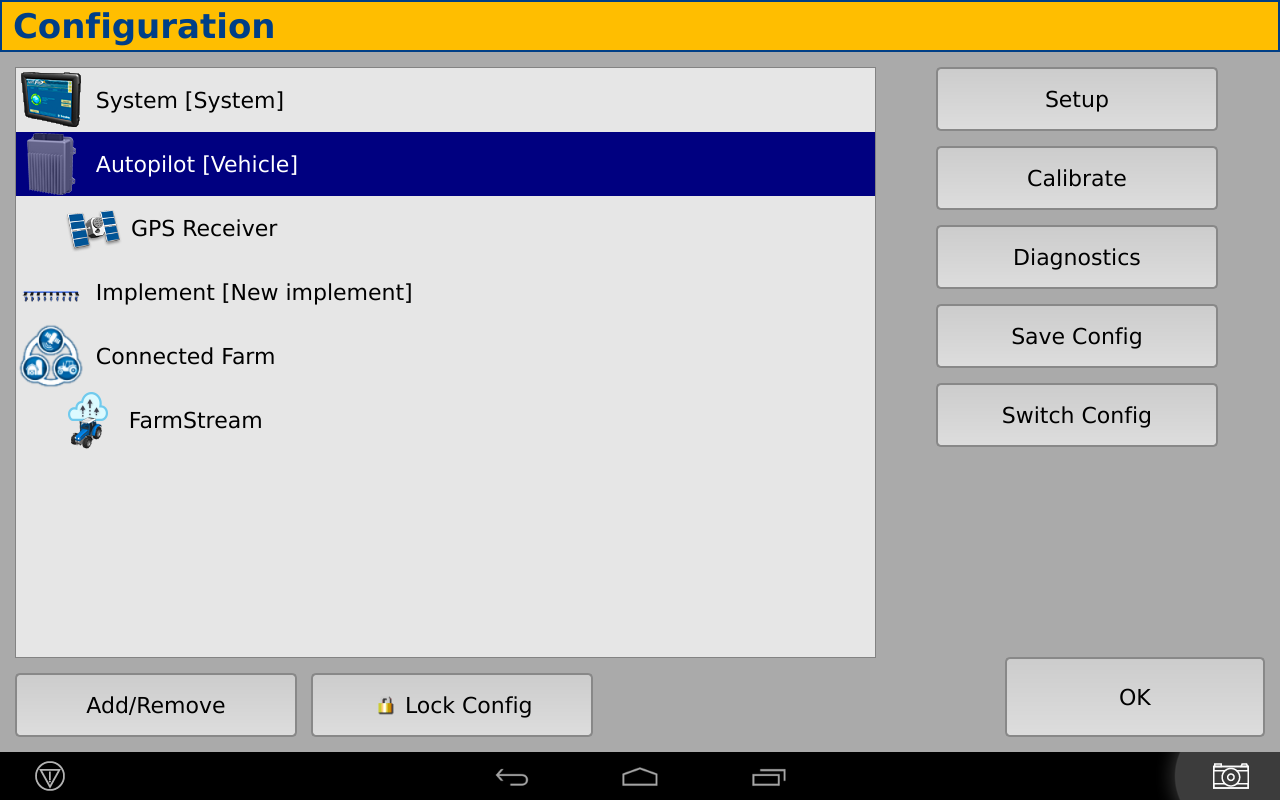 Select the Monitoring tab. If you set the Maximum Moving Speed to Off this means that the "speeding" state will not be used for the vehicle.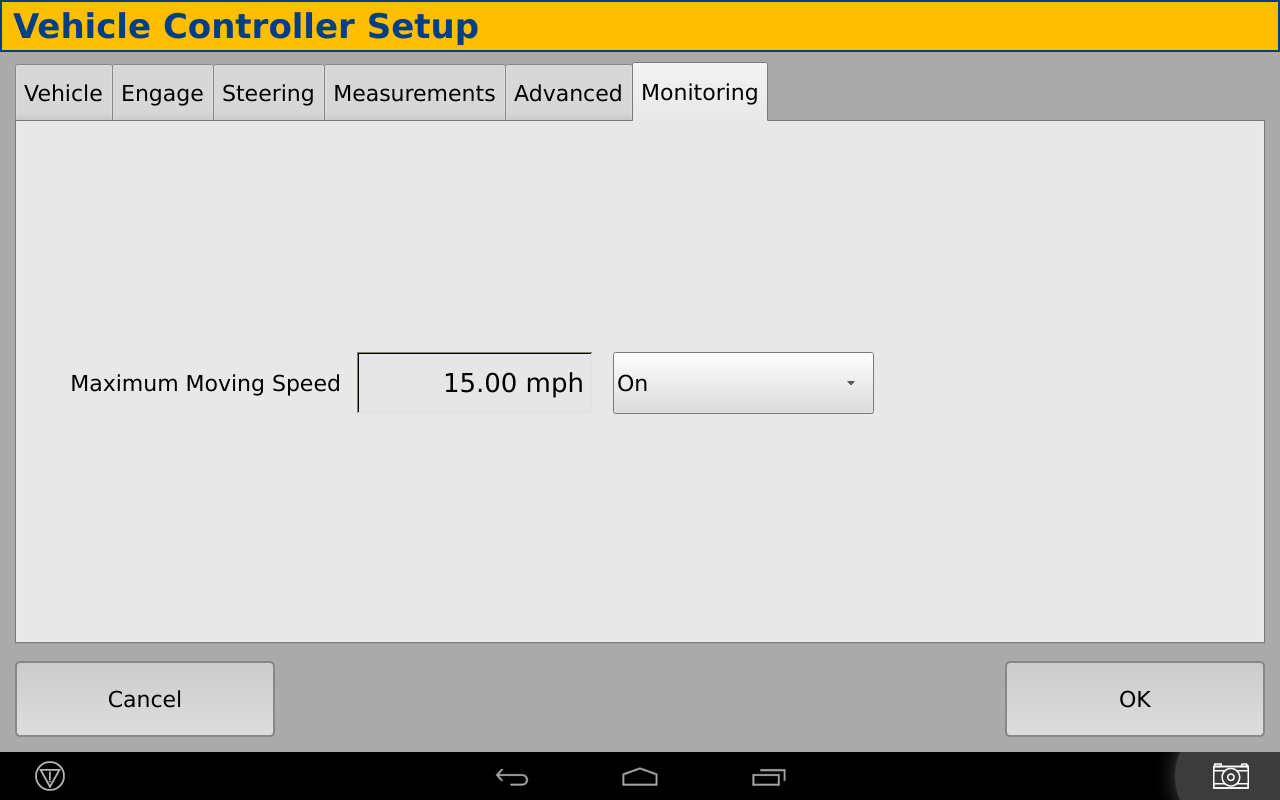 In the Enter the maximum moving speed for this vehicle screen, tap the buttons to set the maximum moving speed for the vehicle and then tap OK. This sets the threshold speed, above which the vehicle will considered to be "speeding". See also the Maximum Transport Speed that can be configured as part of Implement Setup.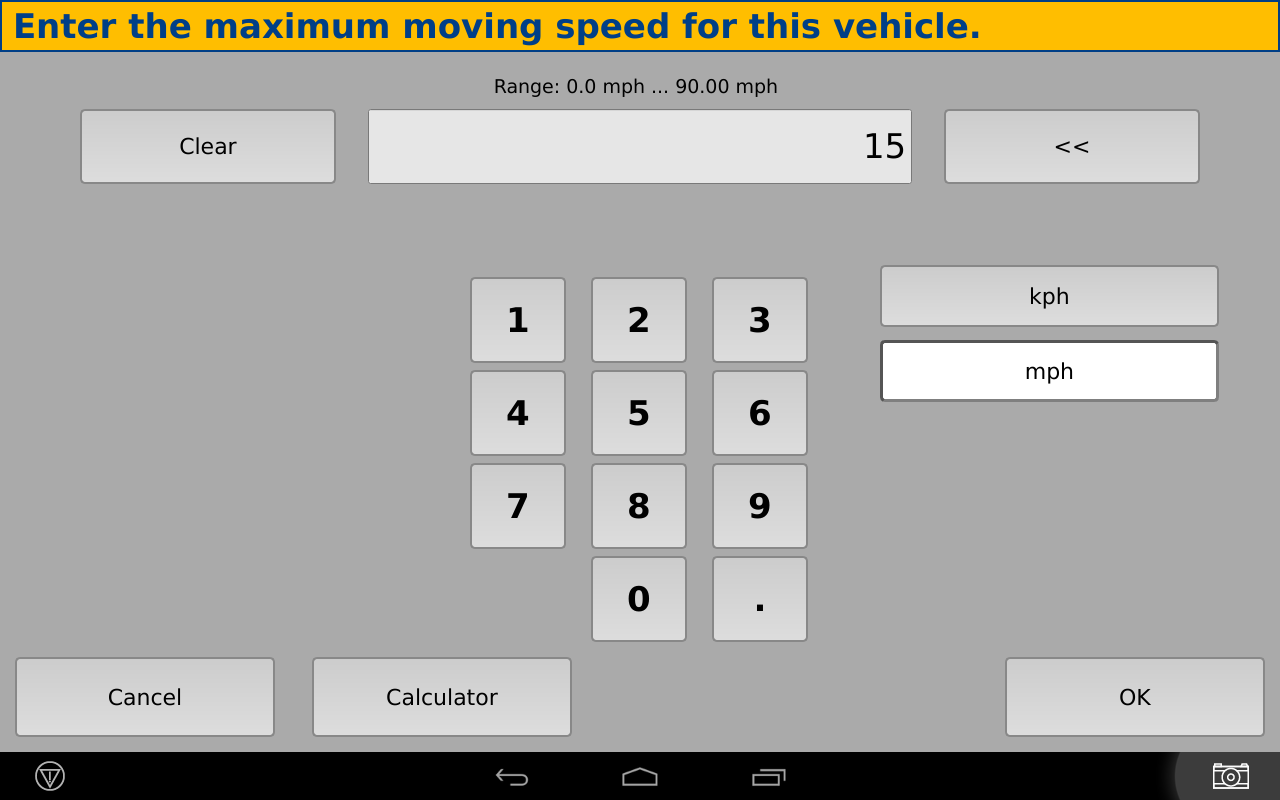 In this example, the Maximum Moving Speed has been set to 15 mph.