Utilization App – Install or Update – This App Must be installed for TMX displays using Firmware 4.6 or higher or if using PIQ for FarmStream
The Utilization app should be installed automatically together with display firmware. You should see the Utilization app installed with all other apps on your display.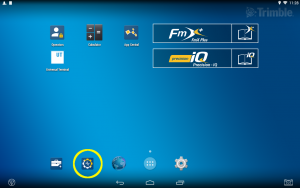 If it is not present, or the utilization app needs to be updated, from the Launcher screen, tap on the App Central icon. Make sure that you have connectivity on your display so that you will be able to access App updates.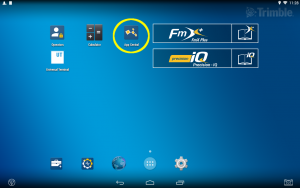 You will land on the Browse Apps page. Make sure "ALL APPS" is selected. Look for the Utilization app.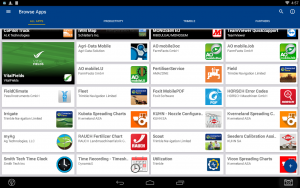 Tap on the Utilization app and it will open. You should see an option to Install or Update the app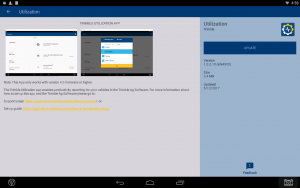 Tap on Install or Update, and the app will be downloaded.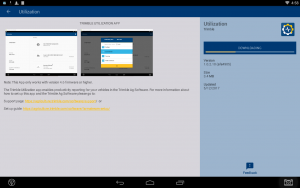 If you agree to it, tap yes on any confirmation messages that check that you want to add or update the app.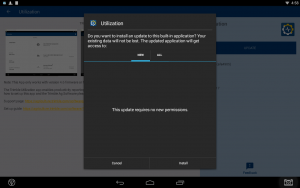 After installation, you will see the options to either uninstall or open the app. Tap on "OPEN."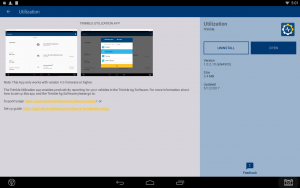 You will now be able to see Utilization information if using PIQ for FarmStream. If you use FmX+ for FarmStream, you must download the app but don't need to do any other setup with it. For other information on how to set up FarmStream, please refer to the other sections of this document.
Make sure to check the Auto Start feature of this app so it start automatically each time you power on the display: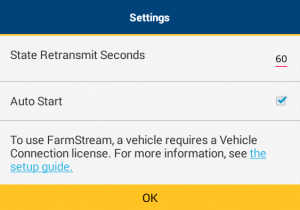 If it didn't before, now the Utilization app icon should be shown with all other apps as an option to select: