Third Party API Information in Fleet
The Fleet website can show vehicle information from some external applications, including Raven Slingshot and JD Link. To set up a vehicle from a third party application,
Go to the Data Transfer page and select Settings and API Connections.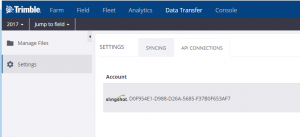 On this page, you will see any existing connections between your organization and an external account/
To add another connection to an external account, click on "+ Add Account" and select the type of external account to add.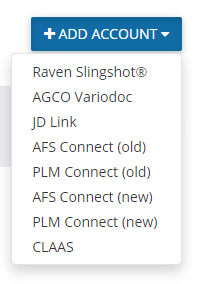 For each account, you will need to supply credentials for accessing the third party website. For Raven Slingshot, you will need to enter an Access Key that is generated on the Slingshot website. Contact Raven to purchase the Access Key.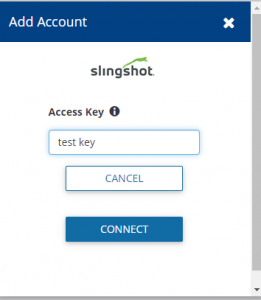 For Raven Slingshot accounts linked to your Trimble Ag Software account, you will see any Raven devices in the list of available devices and you can link it to a vehicle in your Trimble Ag Software account.
You will then be able to see vehicles from your Raven Slingshot account in Fleet Manager.