One Trimble ID for all of your services
Sometimes the simplest solutions are the best. Use our secure, single sign-on technology to log in to all of your Trimble services with one ID. Use this email address and password whenever your sign into Trimble Ag Software online, on the mobile app or desktop.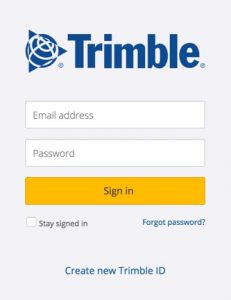 Need to update your email address associated with your Trimble ID? Click here to email customer support and we'll help you out.
Don't have a Trimble ID yet? Click here for help on setting one up.