Assigning a display connection license
A Display Connection license is required to use most of the features of Fleet. Display Connection licenses can be purchased and assigned to a Display. You can tell on the Vehicles page which vehicles don't have devices with display licenses assigned by the yellow warning icons.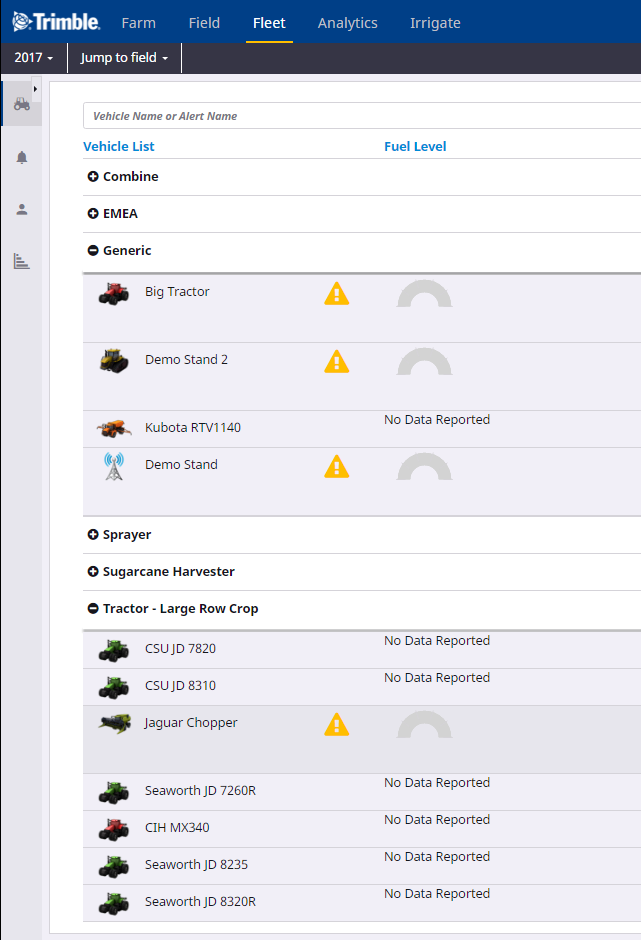 When creating a new vehicle, it will not have a Display Connection license assigned and the screen will notify you if there are any licenses available to assign. If there are no licenses available to assign, contact your reseller to purchase licenses.

If licenses are available to assign, select the "Add License" option to assign a license to the devices. A window will pop up to confirm you want to assign one of your available licenses to the vehicle. Once a license has been assigned to a vehicle it can't be moved to another vehicle. Be sure to click on"ASSIGN" and then "SAVE" when done.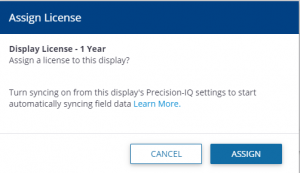 If you confirm, the vehicle will show that it has an active Display Connection License with an expiration date: